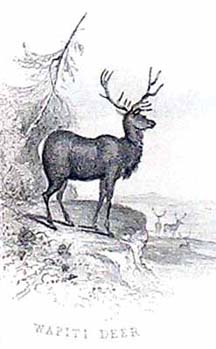 INTO THE WILDERNESS
TRADING COMPANY
PO Box 1648
Pinedale, Wyoming 82941
P/307-367-4398
F/307-367-4398
Here are the rules:
The cost is $9.95 for 30 days - No other fees.

Payment with ad by paypal only.


Payable to antlers@bigantlers.com.

Nothing posted without a photo. Email us up to 2 photos 250 x 250 pixels wide. Up to 100 word description. You set the price and you deal with your customer. All contact information including a phone number,complete address, & email, must be included in your ad. ALL Ads MUST be taxidermy / wildlife related.We will not deal with your customers for you.This will be between them and you.
No, we will not help you set a price.
Ads with dead phone numbers or emails will be pulled. Ad cost is non-refundable. We assume NO liability for what is offered, for payment, or for delivery.
All transactions are between the buyer and the seller.
KNOW the laws. Any item thought to be illegal will be turned over to the USF&W service and you take it up with them. Do NOT offer to ship internationally unless you hold a USF&W import/export license or are using a licensed broker. Be aware of the costs of export licenses and shipping.

We expect everyone to treat each other fairly. Con games will not be tolerated and will be forwarded to proper authorities. AGAIN, make sure you can sell what you have, where you have it, and make sure you can buy what is offered in your location.
Index
Whitetail Deer / Coues Deer
Mule Deer / Blacktail Deer
Elk
Moose
Exotics
Sheep / Goats
Misc.
Wanted